So after 9000km, and some amazing adventures and sights, I rolled back in the driveway home.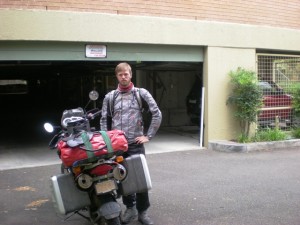 An absolutely magnificient holiday and a similar one should be planned at the earliest opportunity for the next break. I am very glad to have undertaken this journey.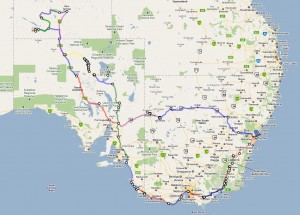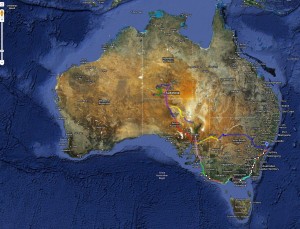 After a good strip down and clean, the mighty F650 is off to Procycles for a service and a new front tyre. And I am off to the physiotherapist to sort out my back after a good soak & scrub myself.
There are lots of stories to be told and many photos from this adventure, some of the photos can be seen here: Photo Gallery and here: http://moblog.doherty.net.au
1 comment
One Response to "Sydney Town"