Early in the morning I took a flight from William Creek, out over Lake Eyre. It was simply stunning to see. So much salt, and then also so many birds in the areas with water.
The colours of the water were also amazing. We flew over Anna Creek Station, the largest cattle station in the world, which is larger than Belgium!
2hrs later we were back on the ground and hit the road.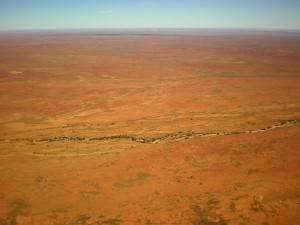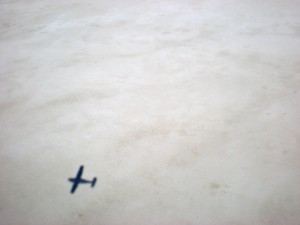 The trip out from William Creek was good, fast roads, although lots of stops to take photos.
About 70km out, I stopped at Coward Springs. This is a freshwater spring in the middle of the desert. It unbelivable.
So a dip was definitely in order, given that I was sweating in the heat. The cool water of the spring was a joy. Had I known it was so close to William Creek, I'd have camped here, rather than at William Creek. It was such a brilliant spot, with shade and a great waterhole.
Not much later I stopped again at the mound springs, another amazing sight in the desert, to see water flowing up in a small area, so much life around it, and then quickly evaporated back into the desert.
Lots of further stops and ruins, etc, and finally into Marree for camp, and to see The Ghan engines.

No comments